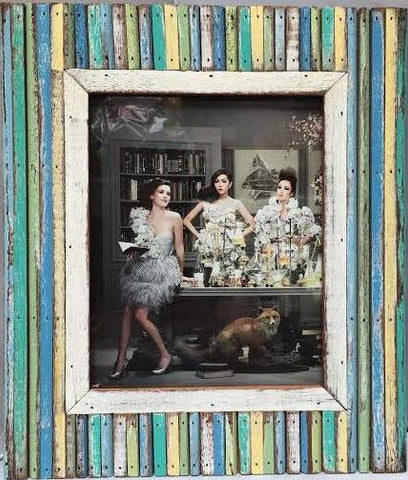 SN 223 // Coastal Chic Frame (8x10)
Adorn your wall and your favorite photos with handcrafted of recycled boat wood.  This coastal chic frame can be set up with stripes going vertically or horizontally. Simply adjust the backing to suit your style. This frame fits one 8 x 10 inch photo. 
Product Features:
Recycled wood
Multi-colored
Size of photos: 8 x 10 inches
Dimensions: 12 3/4 inches wide x 15 inches long
Handmade from recycled salvaged wood materials, each item may differ from the next due to slight variations in color-gradients, distress marks and size, though the functional design and structure of each item however remains the same despite these minor cosmetic differences.